Fences come in all shapes and sizes, and there is sure to be one that is perfect for your needs.
No matter what your needs, there is sure to be a fence that is right for you.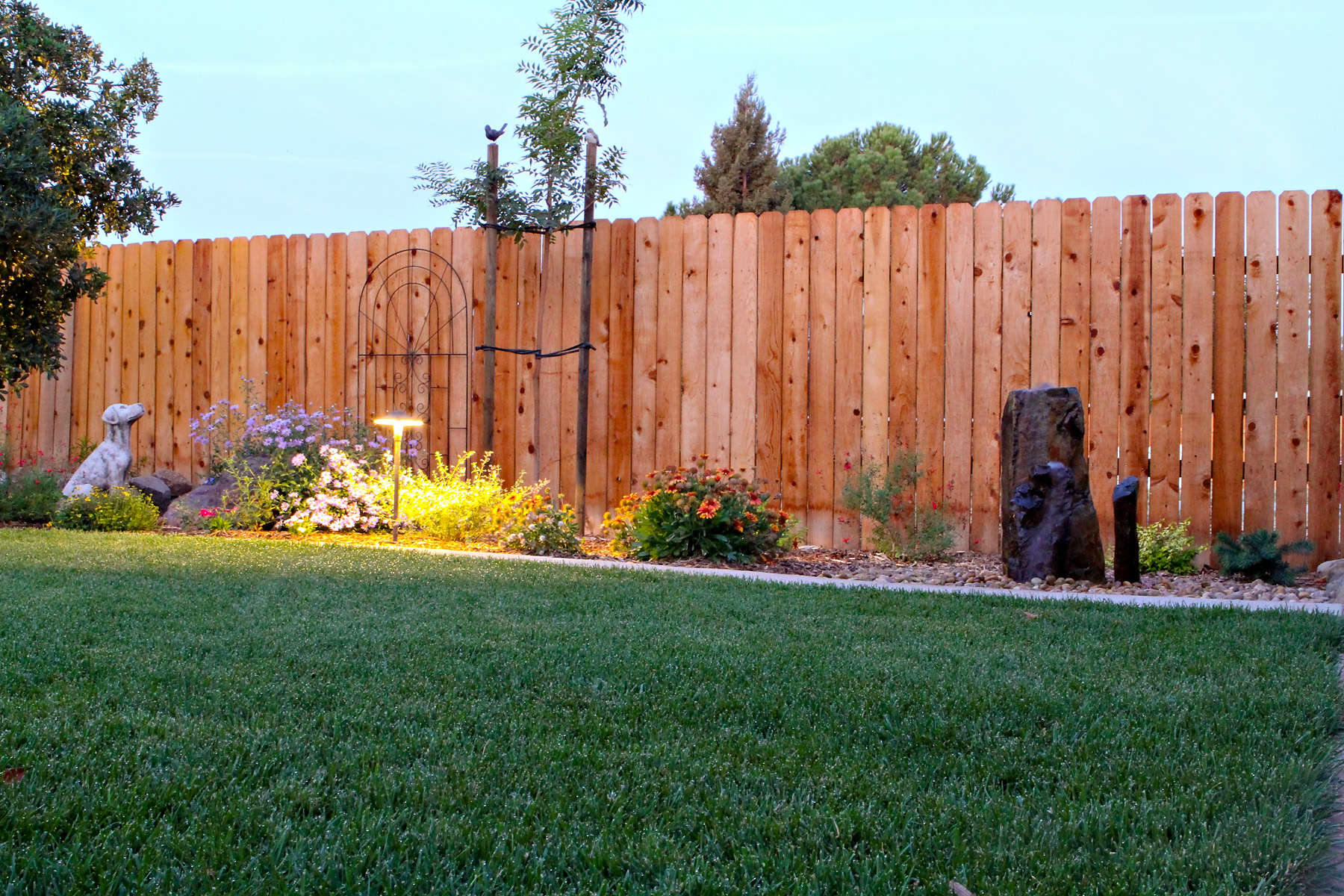 Wood picket fences are a classic option that can add a touch of charm to any property.
Redwood fences are known for their durability, making them a great choice for areas that experience high winds or heavy rainfall.
Chain link fences are an inexpensive way to secure a property, and they can be easily installed by do-it-yourselfers.
Ornamental iron fences are a popular choice for those who want to add a bit of elegance to their property.
Vinyl fences are a low-maintenance option that are gaining popularity due to their ease of care.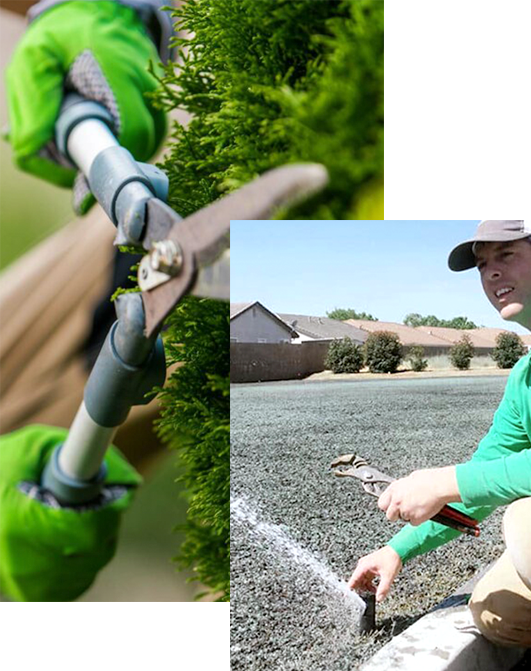 How do I prepare for fence installation?
Before you schedule your fence installation, there are a few things you can do to prepare.
First, it's important to coordinate with your neighbors so they know we'll be working on your fence. This way, they can plan accordingly and avoid any disruptions.
Second, ensure that there are no obstructions in the area where we'll be working. This includes things like toys, furniture, or potted plants.
How long does the installation process take?
The installation process for fences varies depending on the type of fence you choose.
For example, a chain link fence can usually be installed in a day, while a wood fence may take several days. The size of your yard will also play a role in the installation time. If you have a large area to fence in, it will naturally take longer than if you have a small yard. In general, most fences can be installed within a week.
Of course, there are always exceptions to this rule. If you have a very complex design or difficult terrain, it may take longer to complete the installation.
However, most homeowners can expect their new fence to be up and running within seven days.
How are property lines detected?
If you're looking to install a fence, one of the first things you'll need to do is find your property line. This can be a bit of a challenge if there is no existing fence line onsite, here are a few ways to establish where to place the fence line.
First, look for any property stakes or markers at the road. These should give you a general idea of where your property line is.
If you're still not sure, you can also look at county parcel maps. These maps will show you the exact boundaries of your property.
Are there permits, site restrictions, or special requirements needed for the fencing process?
In most cases, a standard fence replacement and installation shouldn't require any extra approvals, but it's always best to check with your homeowners association or zoning authorities first.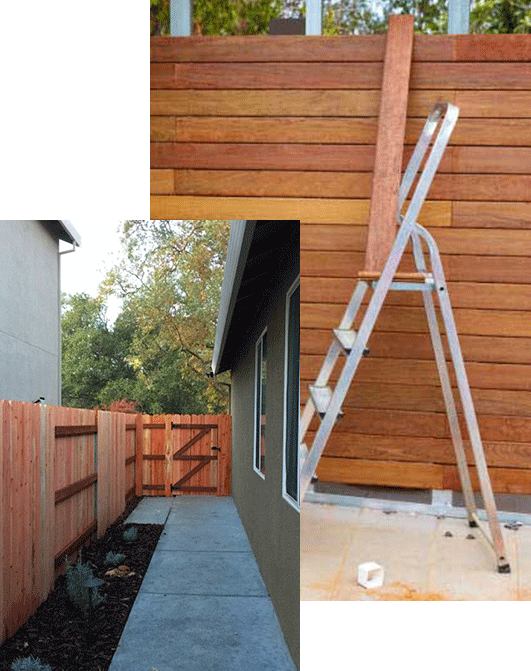 How much do fencing services cost?
Fencing services can vary greatly in cost depending on the size and scope of the project. For a small residential fence, made of basic materials, you can expect to pay around $50 per linear foot. However, for a larger commercial fence, made of more durable materials, the cost can range up to $100 or more per linear foot. The best way to get an accurate estimate is to give us a call for a quote!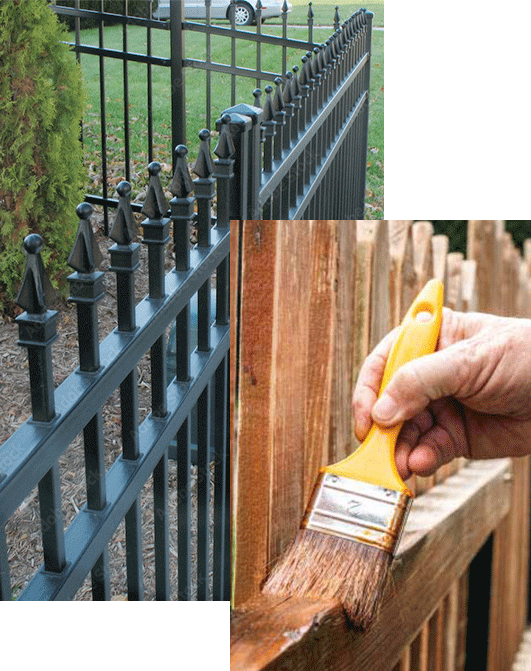 What types of fencing materials do you use?
Fencing can be made from a variety of different materials, each with its own unique benefits.
Metal fencing, for example, is very durable and can withstand heavy winds.
Wood fencing is a popular choice for its natural look, and it can be stained or painted to match your home's exterior.
Concrete fencing is a good choice if you're looking for privacy, as it blocks out noise and provides a solid barrier.
How do I maintain my new fence?
Here are a few tips for maintaining your new fence:
Inspect your fence regularly for damage and rot. Repair any loose boards or posts as soon as possible.
If your fence is made of wood, treat it with a sealant or stain every few years to protect it from the elements. Be sure to follow the manufacturer's instructions carefully.
Remove any debris or weeds that could damage the fence or interfere with its stability. Regular trimming will also help keep your fence looking neat and tidy.