Here at Barrow's Landscaping, we offer a wide range of services to meet your landscaping needs. Whether you are looking to spruce up your home for curb appeal or you need help maintaining your commercial property, our team is here to help.
Hydroseed is an alternative to sod, and it can be sprayed over large areas, on hillsides, and in hard-to-grow areas. The hydroseed mixture can also be tailored to each customer's needs, with different types of grass seed mixtures, ground cover, or erosion seed blends.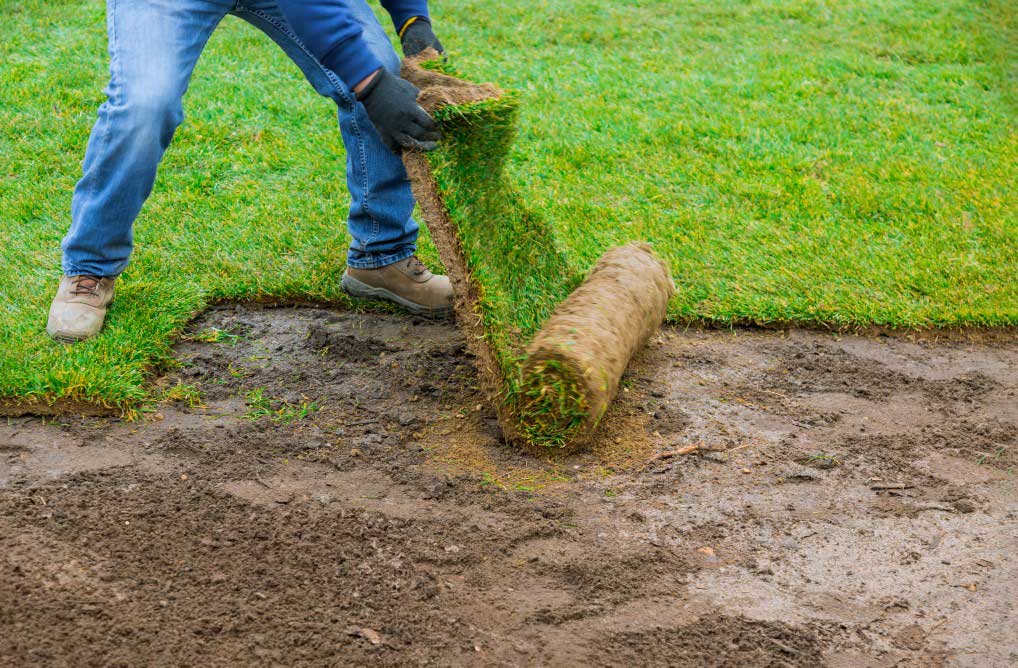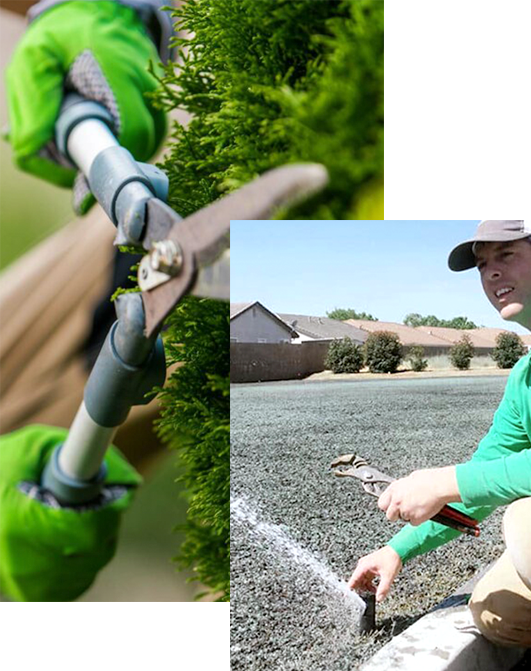 What are the benefits of professional landscaping services?
While some people take pride in doing their own yard work, there are many benefits to using professional landscaping services.
For one thing, professionals have the knowledge and expertise to create a beautiful, customized landscape that is specifically tailored to your property. They also have access to high-quality materials and equipment that can make all the difference in the finished product.
In addition, professional landscapers can save you a considerable amount of time and effort by taking care of all the hard work for you.
Whether you want a stunning new garden or simply need someone to mow the lawn, professional landscaping services can help you achieve your goals.
When is the best time of year to redo landscaping?
Many people assume that the only time of year you can redo landscaping is in the spring, when the weather is warm but not too hot. However, that's not the case.
Here at Barrow's Landscaping, we can do it year round. It's a little bit more difficult to establish a new landscape when it's really hot, but it's typically not hot enough to prevent us from installing landscaping successfully.
So if you're thinking about making some changes, don't wait – start now!
How do I choose the best trees & plants for my yard?
The easiest way to figure out the right plants for your landscape is through a design consultation.
We take a number of factors into consideration, such as:
Style of yard desired (i.e. drought tolerant, Mediterranean, Southwestern, formal, English, etc.)
Water availability
Cost
Geography
Topography
Maintenance requirements
What do I need to do to prepare my yard for professional landscaping?
If you're thinking of hiring a professional landscaping company to work on your yard, there are a few things you can do to prepare that are easy for any homeowner to tackle:
First, take a look at the overall condition of your yard and see if there are any areas that need special attention, such as weed control or soil health. Spray and kill your own weeds, if you can.
It's also a good idea to have an idea of the kind of finishes you want, such as rocks, borders, or specific colors. This will help the landscaping company create a design that fits your vision.
Of course, you don't have to do any of this prep work yourself. The landscaping company can take care of it all. But it's helpful to be aware of what's involved so you can make the most of your investment.
Can I maintain my own lawn?
With some time and attention, you can have a beautiful lawn that you're proud of. But if you'd rather leave it to the professionals, we'd be happy to take care of it for you.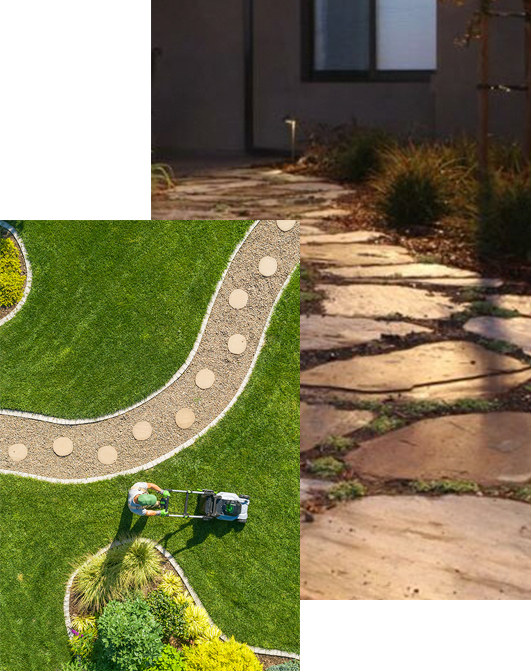 How much do landscaping services cost?
The cost of landscaping services can vary greatly depending on the size of the project and the level of customization. For a small project, such as trimming hedges or mowing lawns, the average cost is between $50 and $100. For a larger project, such as installing a new irrigation system or constructing a stone patio, the average cost is between $1000 and $5,000 plus.
Of course, these are just averages, and the actual cost will depend on the specific details of the project. For a more accurate estimate, contact us for a detailed quote.
Contact us today to get started with any of the following projects: