What is Residential Hydroseed?
Residential hydroseeding is a quick, effective process that involves applying a slurry of seed, water, fertilizer, wood fiber mulch, and sometimes a tackifier – which is a bonding agent – over an area where you want to create a healthy, new lawn.
Hydroseed is an alternative to sod, and it can be sprayed over areas of any size, on hillsides or sloped areas, and in hard-to-grow areas of your yard. The hydroseed mixture can also be tailored to each customer's needs, with different types of grass seed mixtures. We can help you choose the right mixture that will give you the best results for a healthy, green, beautiful lawn.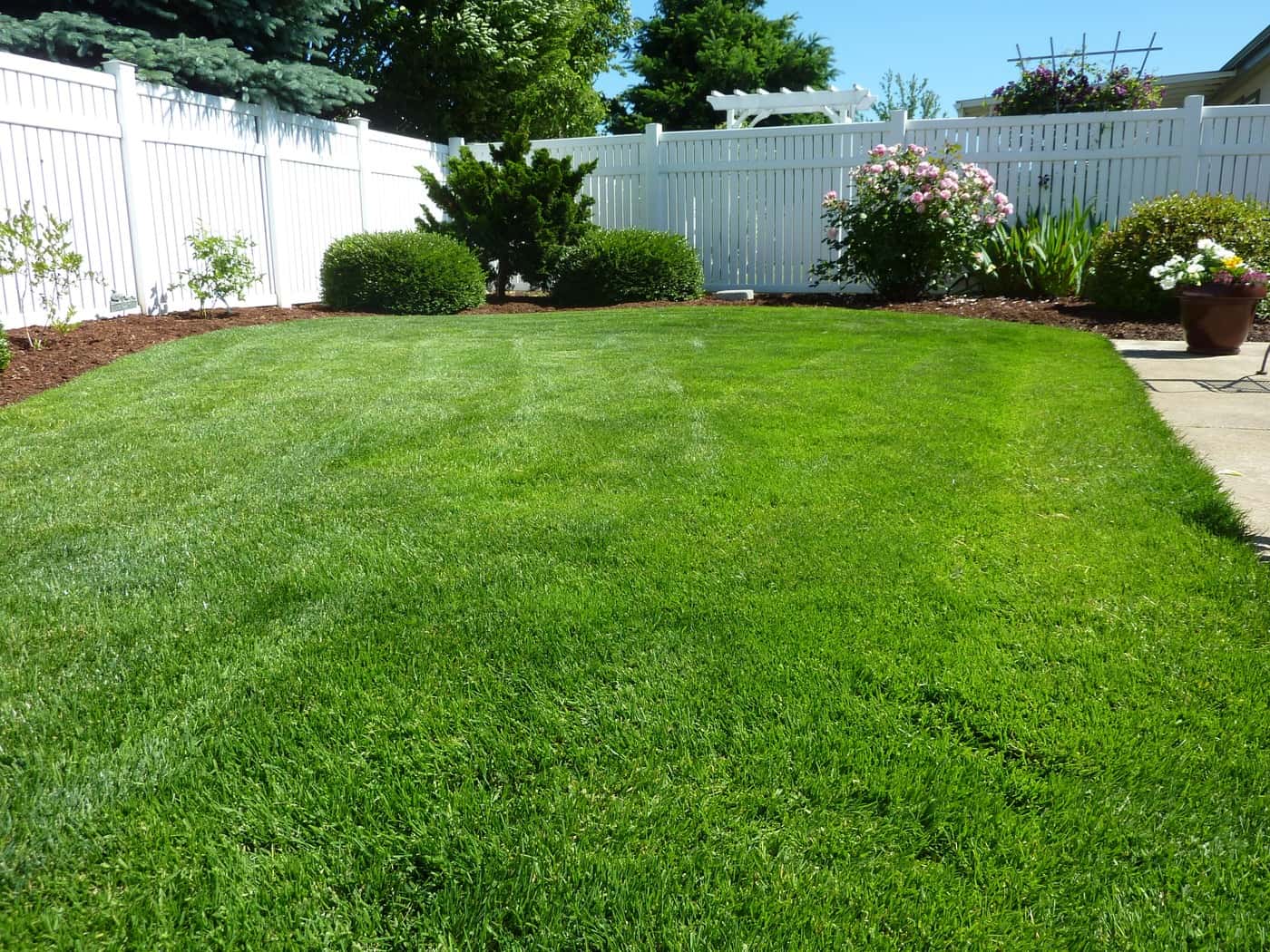 Hydroseeding can be a great option for several different types of areas on your property, including: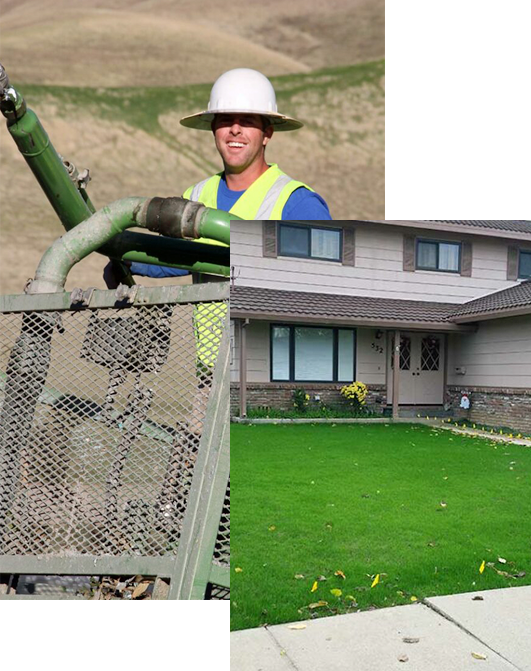 What are the advantages of Hydroseeding?
Fast results – Hydroseeding allows you to have a new, high-quality lawn, in a short amount of time. With hydroseeding, you will begin to see results in just a few weeks, which is quicker than you would see with dry seed. This is because the mulch in the hydroseed mixture helps protect the seed as it promotes faster germination.
Economical – Hydroseeding is a cost-effective process that runs about one quarter to one-third of the cost of traditional sod applications. This can quickly add up to a large savings when a large area of land is involved.
Soil stabilization and Erosion Control – Hydroseeding creates a protective layer that helps retain sediment, control dust, and stabilize the soil.
What are the disadvantages of Hydroseeding?
The biggest disadvantage of  hydroseeding a lawn is the weeds that germinate with the lawn seed. We can take steps to help prevent some weed seed growth but there is always the possilbity of large amounts of weeds that will need to be sprayed out after the seed has matured. In our 30 plus years of hydroseeding we have seen some lawns/soils have almost no weeds and others have a significant amount of weeds seed germinate with the lawn seed that comes from the native soil seed profile.
Difference between Residential and Commercial Hydroseeding?
The main difference between commercial and residential hydroseeding is the way hydroseeded areas are used. Commercial hydroseeding is focused on covering areas of land in commercial or industrial areas, while residential hydroseeding is designed to make homeowners' yards more beautiful places where families can enjoy the lush, green grass.
Each type of hydroseeding serves a different purpose, which may involve using different types of seed mixtures, mulches, and other ingredients to establish a strong root system and achieve the best results.
Are there site restrictions or special requirements for the planting process?
There are a few requirements that need to be considered when planning a commercial hydroseed project. These are:
We use large, heavy trucks to transport the hydroseed, which means that we require solid roads and staging areas to bring our trucks to the site.
We have long hoses to extend into any areas that are restricted due to gates or fences. Please tell us the distance we need to extend our hoses.
Due to the size of our trucks, we need a minimum of 14 feet height clearance.
How will Hydroseeding affect my irrigation system?
Your irrigation system should be installed before hydroseeding. Having your irrigation system already in place prevents the damage that could occur later from installing it after your lawn has been established.
What are the water requirements for hydroseeding services?
Hydroseeding jobs require large amounts of water, so an abundant water source is necessary. This could be a nearby fire hydrant, a water truck, or a pond from which we can draft water for the project.
Can I Hydroseed my own lawn?
While there are do-it-yourself hydroseed products on the market, they may not provide the best results. If you are accustomed to handling your own lawn care, it may be tempting to use DIY products. Although these DIY products are less expensive than professional services, choosing the wrong products or not properly preparing your soil could cost you more in the long run.
Our professional hydroseeders are trained to use the best equipment and seed mixtures to create the high-quality lawn you want. We know which products will grow best in your area, with your weather and soil conditions, considering your lawn's high-traffic areas, and without the trial-and-error that can happen with DIY projects.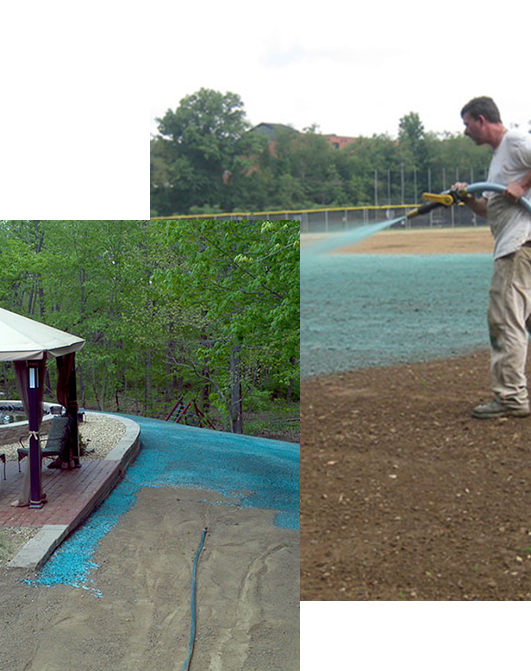 How much does Residential Hydroseeding cost?
The cost of hydroseeding varies greatly according to the application use, where we need to source the water, the type of hydroseeding mixture, and the size and square footage of the area to be hydroseeded.
For pricing information on hydroseeding services, call our office to schedule an appointment for a free quote. We will visit your site and provide you with an accurate quote for your project.
What types of hydroseeding mulch do you use?
Every job is different, so we work with each client to determine the best type of mulch for each project, according to the specifications of each situation.
Wood-based mulch typically lasts longer and holds up better than other types, but the difference is minimal.
Hey there, green-thumbed friend! We're grateful for your interest in our services. Alas, our botanical brilliance is confined to Northern California's lush landscapes. If you're sprouting beyond our reach, we send you a bountiful bouquet of best wishes for your earth-sculpting endeavors!